Wonder how long they ground European air travel this time?
Ash grounds Iceland flights again
- IceNews
Volcanic Ash Advisory from London - Issued graphics
- metoffice.gov.uk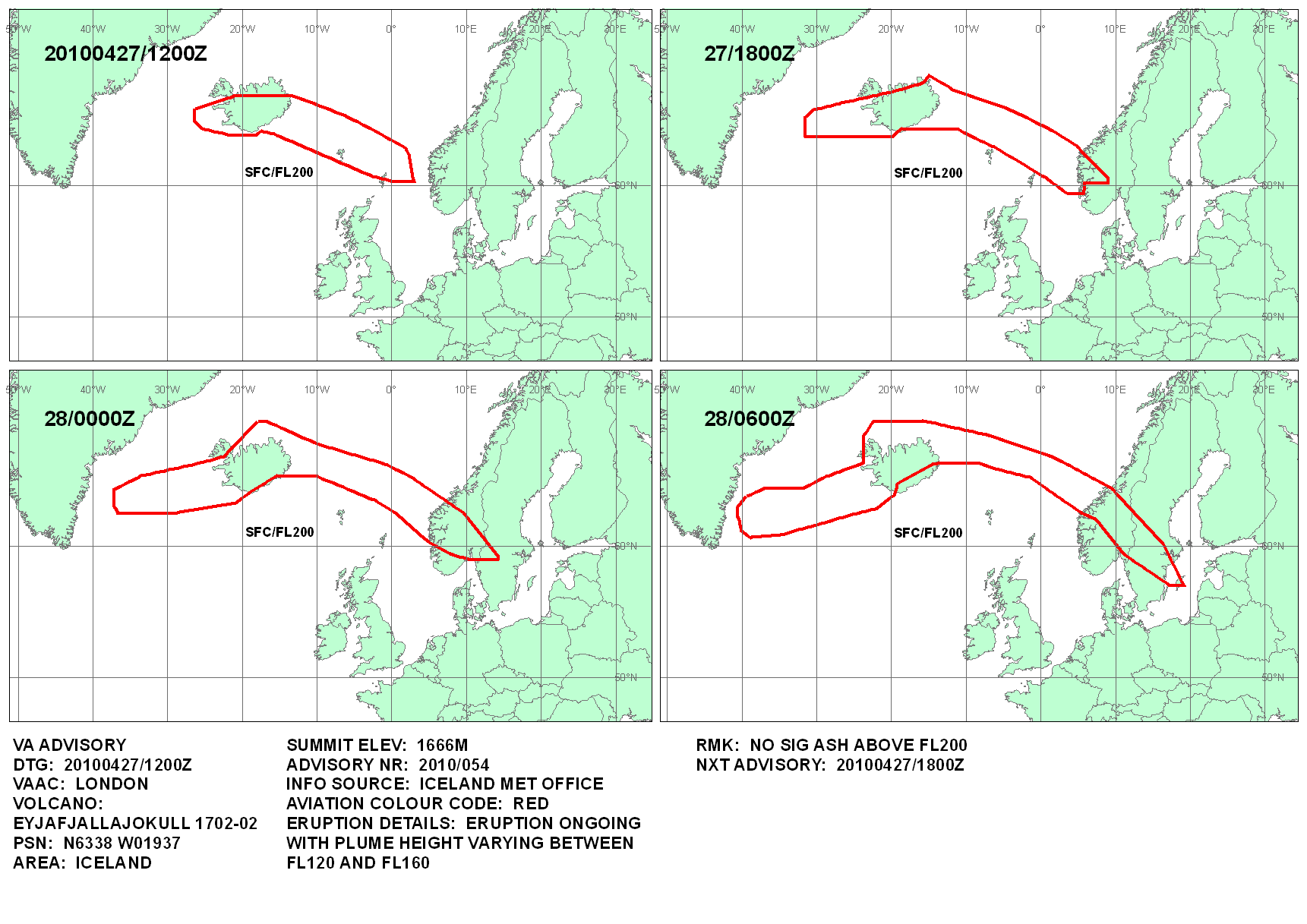 Remember that ash cloud? It didn't exist, says new evidence
- Daily Mail UK
Britain's airspace was closed under false pretences, with satellite images revealing there was no doomsday volcanic ash cloud over the entire country.

...new evidence shows there was no all-encompassing cloud and, where dust was present, it was often so thin that it posed no risk.