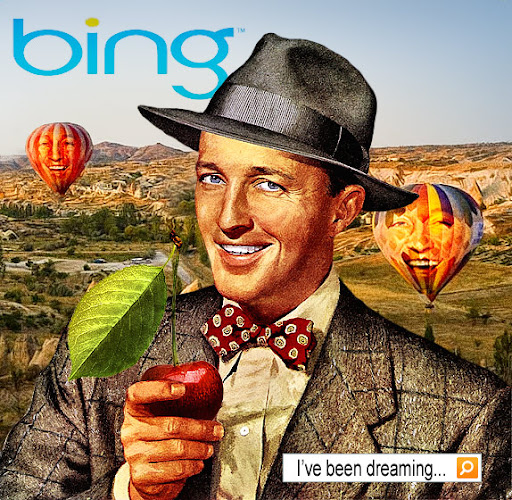 I think Microsoft is dreaming, if this is all they have to counter the upcoming
Google Tsunami
,
but more competition is always welcome..
Hands On with Microsoft's Bing Search
CNET
It's unlikely that Bing will unseat Google anytime soon, but its slick interface and tailored search results certainly give the search giant a run for its money.
Bing's real return: A catalyst to a Yahoo deal
ZDNet
The return calculation behind Bing goes something like this:

* Undisclosed cost of research and development (something Microsoft would spend anyway);
* The salary of Qi Lu, Yahoo's former search guru, to head up Microsoft's search engine;
* $80 million to $100 million on Bing marketing;
* A nice hedge against Yahoo (Bing will most likely take share on Yahoo);
* Savings from Microsoft forgoing a Yahoo deal completely or at least reducing the price tag. Yahoo CEO Carol Bartz wants a boatload of money. If Microsoft can downgrade that boat to a rowboat Bing has more than paid for itself.